Pericles tickets Sunday 19th May 3pm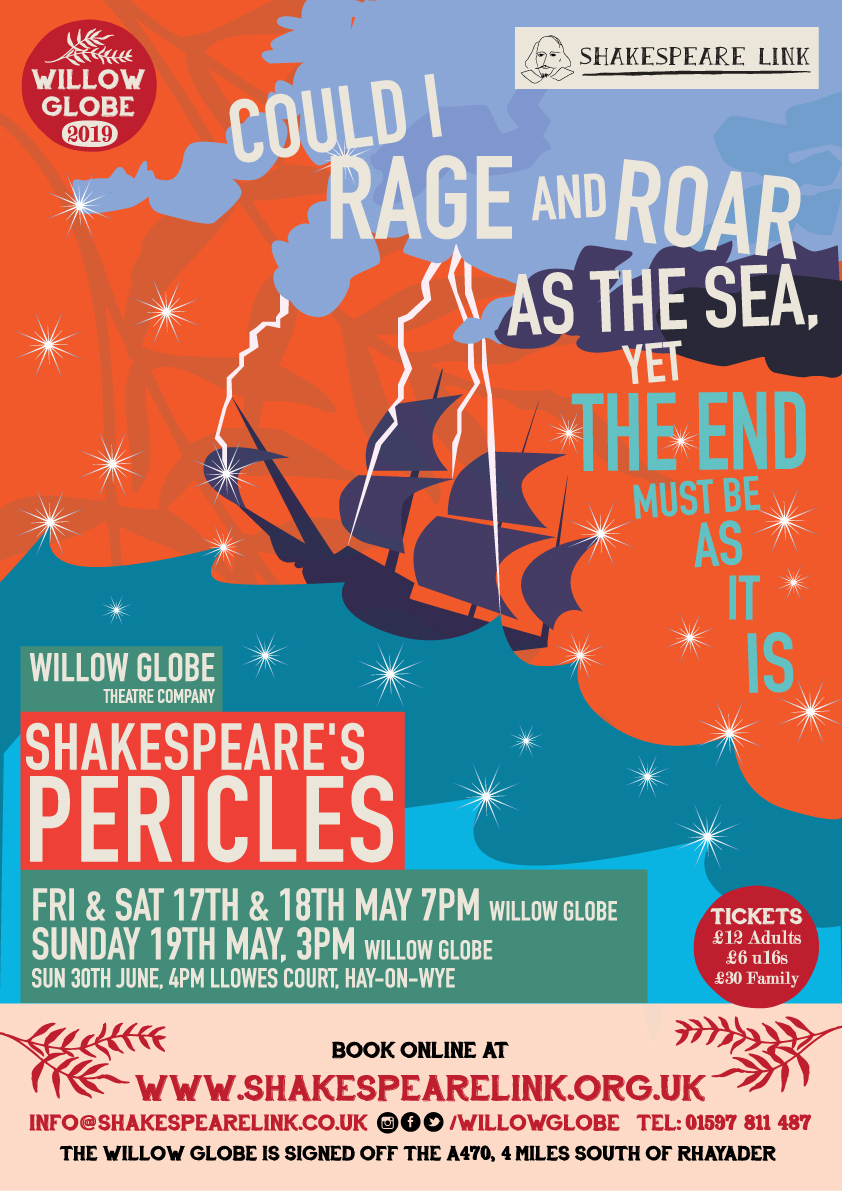 Pericles tickets Sunday 19th May 3pm
"Could I rage and roar as the sea, yet the end must be as it is"
Good intentions, bad luck, fickle fortunes and just deserts abound in this magical, musical adventure story - Sailing the Mediterranean Sea with singing, storms and shipwrecks… and of course Pirates! Willow Globe Company are in full force with tons of energy and some glorious music and harmonies. This one promises something special!
sold out
Become a Friend of Shakespeare Link
As a paid up Friend of Shakespeare Link you will make a huge difference to what we do- helping us to continue to provide brilliant live and participatory arts events for all to enjoy. You will also benefit from finding your favorite seat reserved for you when you buy a ticket, will receive invitations to special friends events and will get a Friends newsletter.